The Field Guide
Traveler's Guide to Visiting Jackson Hole's Town Square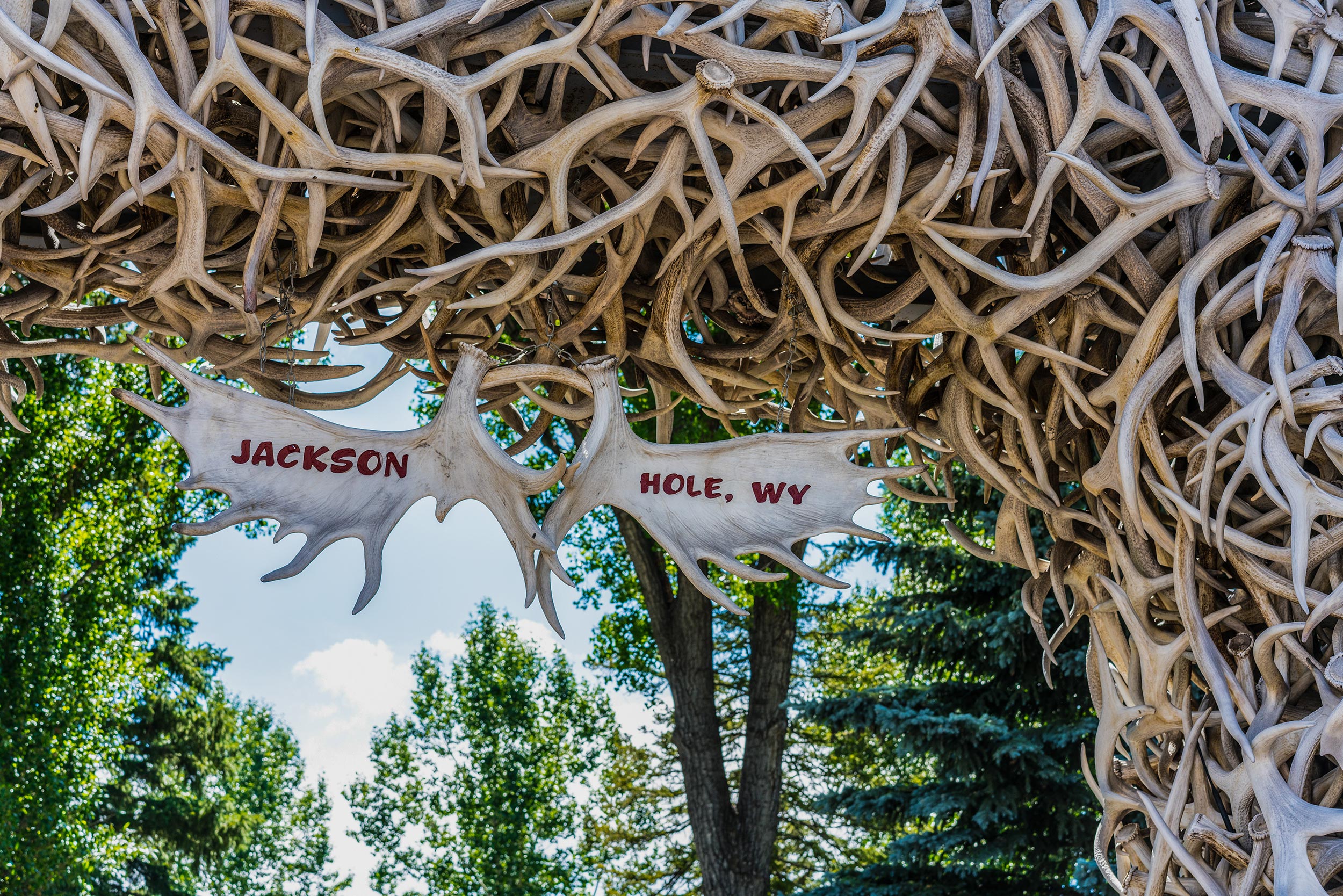 Jackson Hole's "Town Square" is a centrally located public park surrounded by the best restaurants, shops, and entertainment venues in town. Formally known as the George Washington Memorial Park, the Square itself is best known for the four iconic elk antler arches that stand at each corner, and is home to many events throughout the year.

(Fun fact: the antlers in each arch were originally gathered by the Jackson Hole Boy Scouts from the National Elk Refuge. They are maintained and rebuilt every few years and provide a once-in-a-lifetime photo opportunity for anyone visiting Jackson Hole for the first time!)
Jackson Hole's Town Square draws thousands of guests each year, and it's easy to see why. This area is home to some of the best bars, restaurants and shops in Jackson Hole.
Here's just a few of our favorite places around the square!
One of the best places to visit in Jackson Hole Town Square is the Million Dollar Cowboy Bar. This western-style bar features saddle bar stools, rustic western decor, and some pretty fun nightlife! Also, if you're headed to the Cowboy Bar be sure to keep an eye out for some famous faces. This place has been known to draw the rich and famous!
Right off the corner of the Square sits a unique store full of 100% handmade western gifts, charms, and home decor. A trip to Made is a must during any Jackson Hole visit - this place has a little bit of something for everyone. Quirky, random, and must-have items are all found here.
Once you've made the rounds to the Million Dollar Cowboy Bar and Made, head over to Cafe Genevive and enjoy a truly home-cooked southern meal. This delicious restaurant is located in a renovated cabin just off Town Square and is one of our favorite spots to spend an afternoon.
Looking for something special?
The Square is home to some other fantastic souvenir shops, restaurants, and jewelry stores, all of which are within walking distance of George Washington Memorial Park:
Jackson Hole Resort Store
Jackson Hole Pendleton
Wyoming Outfitters
Jackson Hole Jewelry Co.
Gifts of the Earth
Lee's Tees
Jackson Trading Company
Five and Dime General Store
Mountain Trails Gallery
And more!
Take a look at the Square any time day or night with the Jackson Hole Town Square Webcam. This live webcam allows you to get a glimpse of the Square in real-time, 24 hours a day, 7 days a week. See what's happening on Town Square today!
Read Other Posts