The Field Guide
MADE: A Spotlight On This Jackson Hole Gift Shop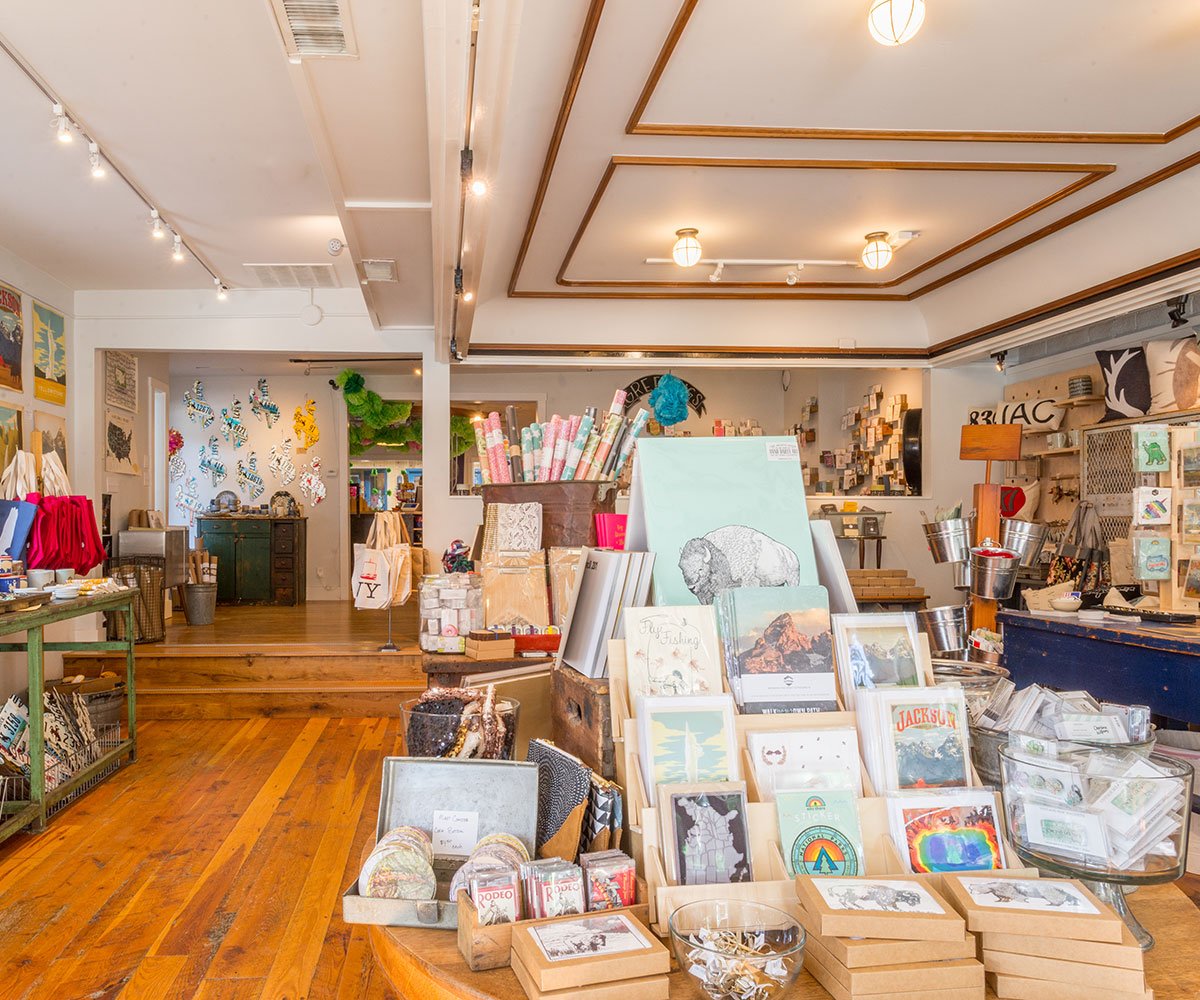 One of our favorite Jackson Hole gift shops is a boutique store in the heart of Jackson Hole's Downtown Square. Filled with handmade treasures, gifts, and artwork, this special gift shop is known as MADE, and it's one of the most popular places to shop in Jackson Hole!
Handmade unique gifts
Located in the Gaslight Alley shops on the northwest corner of Town Square, MADE is a boutique shop that showcases items celebrating American artists from around the country. There are plenty of items to choose from that will commemorate your time in Jackson Hole, many with a western theme.
Looking for something special as a gift or something for yourself? Choose from a variety of items:
Apparel
Bags and wallets
Buckles
Candles and apothecary
Greeting Cards
Hats
Jewelry
Journals
Pillows, throws and mats
Puzzles and games
Wall art
Some of our guest's favorite MADE gifts include a Teton-inspired 14K gold plated mountain necklace, a Bigfoot/Sasquatch baby onesie, Fish and Forest t-shirt, and the Adventurer Gift Basket. It's the perfect place to get everyone on your gift list checked off!
Local & National artisans
MADE takes great pride in the quality of the items they have in their shop. Over 360 local and international artists are represented here, with thousands of handmade items to browse.

Insider Tip: An artist himself, owner John Frechette fashions made-to-order glass belt buckles for a truly only-from-Wyoming gift!
A Family of Shops
Visit the MADE website and you'll also see links to the MADE family of shops located all around Jackson Hole.
Mursell's Sweet Shop
Located a few steps away in Gaslight Alley, Mursell's Sweet Shop is the perfect stop for a treat. From Huckleberry Taffy to Chocolate Covered Cinnamon Bears to Live Bait (sour gummy worms), everyone in your group can find their favorite.
Mountain Dandy
For items with a little more manly feel and decor items with a distinct western flair, visit Mountain Dandy. Located on Pearl Street, it's on your walk back to Jackson Hole Lodge. You'll find an array of items from a sheepskin bean bag, and ceramic lamps, to a railroad spike bottle opener.
"M"
If you're headed from Jackson to Teton Village, be sure to stop on the way in Wilson WY for the newest shop, "M". You'll find fun items not found in MADE or Mountain Dandy, like tube puzzles and Cowboy's Camp Soap.
Less than a 10 minute walk from your guest room at Jackson Hole Lodge, come shop and you'll see why MADE was voted the Best Gift Shop in Jackson for the past 3 years! Start your shopping at MADE and then visit all of the sister shops for a perfect Downtown Jackson Hole afternoon.
Looking for more things to do in Downtown Jackson Hole? Check out this post about some of the Best Things to Do in Jackson Hole's Town Square!
Read Other Posts