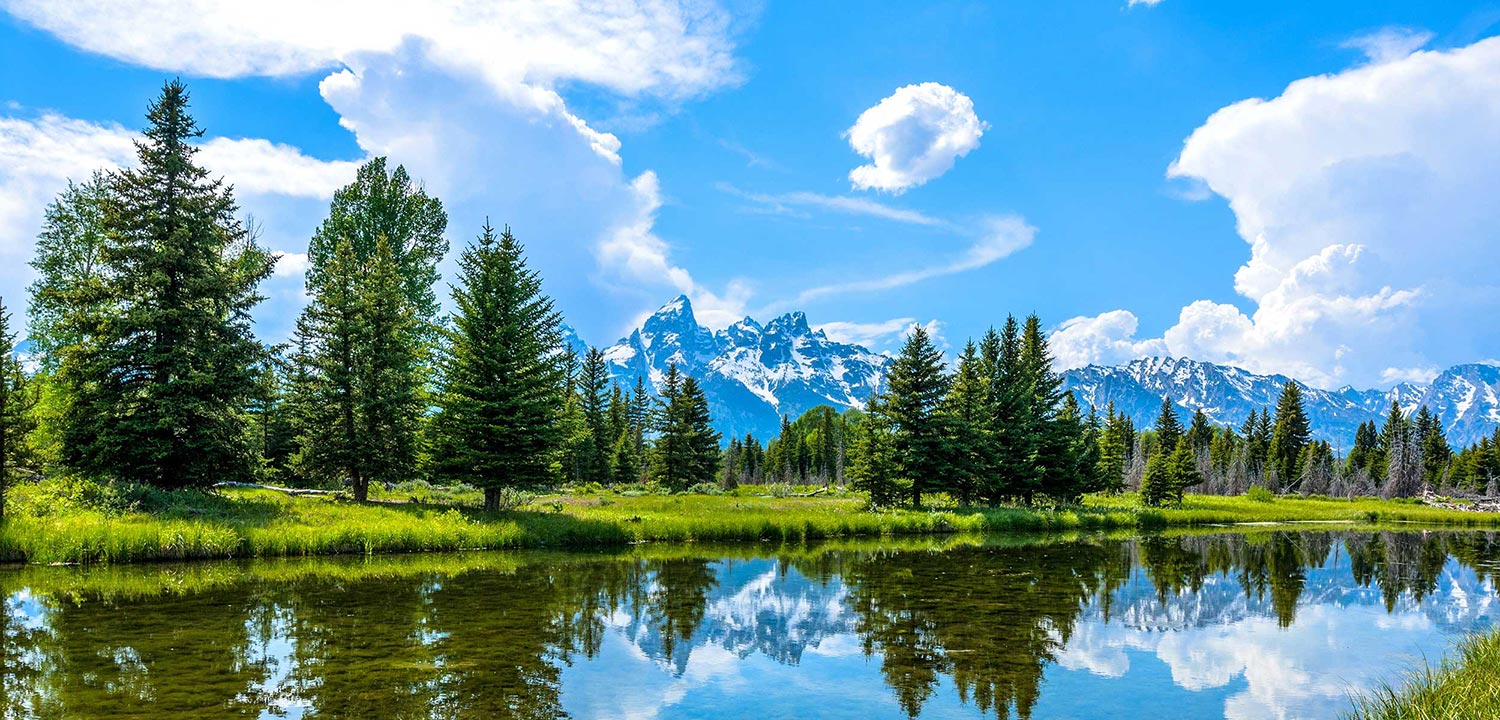 Welcome to Jackson Hole Lodge
A rustic and relaxed retreat where warmth and authentic Western hospitality are felt in even the smallest details, Jackson Hole Lodge charms first-time guests and treasured friends with a comfortable, finely crafted experience that mirrors the laid-back, come-as-you-are vibe of Jackson Hole.
Our Accommodations
Downtown Location, Cozy Amenities
Located just steps from Town Square, our comfortable Jackson Hole accommodations include 100% smoke and pet free guest rooms, studios and one- and two-bedroom suites with private decks, full kitchens and washers/dryers. When you're not out exploring Jackson Hole, gather by the lodge's sparkling outdoor infinity pool, soak in the oversized hot tub or relax by the firepit.
View All
"Thank you"
Just a short note to say how much we enjoyed our stay in Room 221 last week. The room was very spacious and was spotless upon arrival. While we only used it for breakfast, the full size kitchen and dining area were very much appreciated by the family. The maid service was great and we were very well taken care of all week. Thanks for maintaining such an excellent facility.
"A great stay"
We stayed for 2 nights and loved it. We stayed in a suite room. The room was spacious and very clean and quiet. The location is within walking distance to all the shopping and restaurants. I would definitely recommend staying at this hotel.
"Mountain surprise."
This hotel is just a 5 min walk from most of the shops and restaurants in Jackson. So the location is perfect, not too busy, but close to everything. The layout of the hotel is a bit different, there are several buildings rather than just one mega hotel. We had a king suite and we were very happy. Very clean, modern, spacious, kitchen, laundry, just perfect. Master bath had a jacuzzi. Would definitely choose this hotel again.
"Rustic and convenient!"
This hotel is very rustic, yet quite attractive and comfortable. It is within walking distance to the iconic Town Square, with its antler arches, and to excellent restaurants and wonderful shopping. Our room was spacious and very pleasant. Even though the room rate may seem high, depending on when you book, the lodge is near the Grand Teton NP and thus in a very popular tourist area. The staff was pleasant and the rooms were clean and well-appointed. We were very satisfied with the experience.
"Can't Beat the Value"
Jackson Hole Lodge is the place to stay when visiting Jackson. Sure, there are more luxurious places, but you can't beat Jackson Hole Lodge for the value. Clean, conveniently located, and some of the best lobby coffee on the planet, Jackson Hole Lodge gets my seal of approval. Will definitely stay at Jackson Hole Lodge next time and highly recommend to all value-conscious travelers to give it a try to see for themselves.
"Great place"
Our family had a wonderful visit. The room was very nice and very clean. The staff was friendly and helpful. The pool, spa and fire pit area was spectacular. I would definitely come back again, and I tend to be pretty picky.
Explore
Jackson Hole
Restaurants, boutiques, art galleries and off-the-charts recreation year-round define the Jackson Hole experience.
Hike Yellowstone or Grand Teton national parks
Savor our favorite restaurants and bars
Fish, ski, bike, hike (and so much more)
View Interactive Map